Diaper Fit and Confidence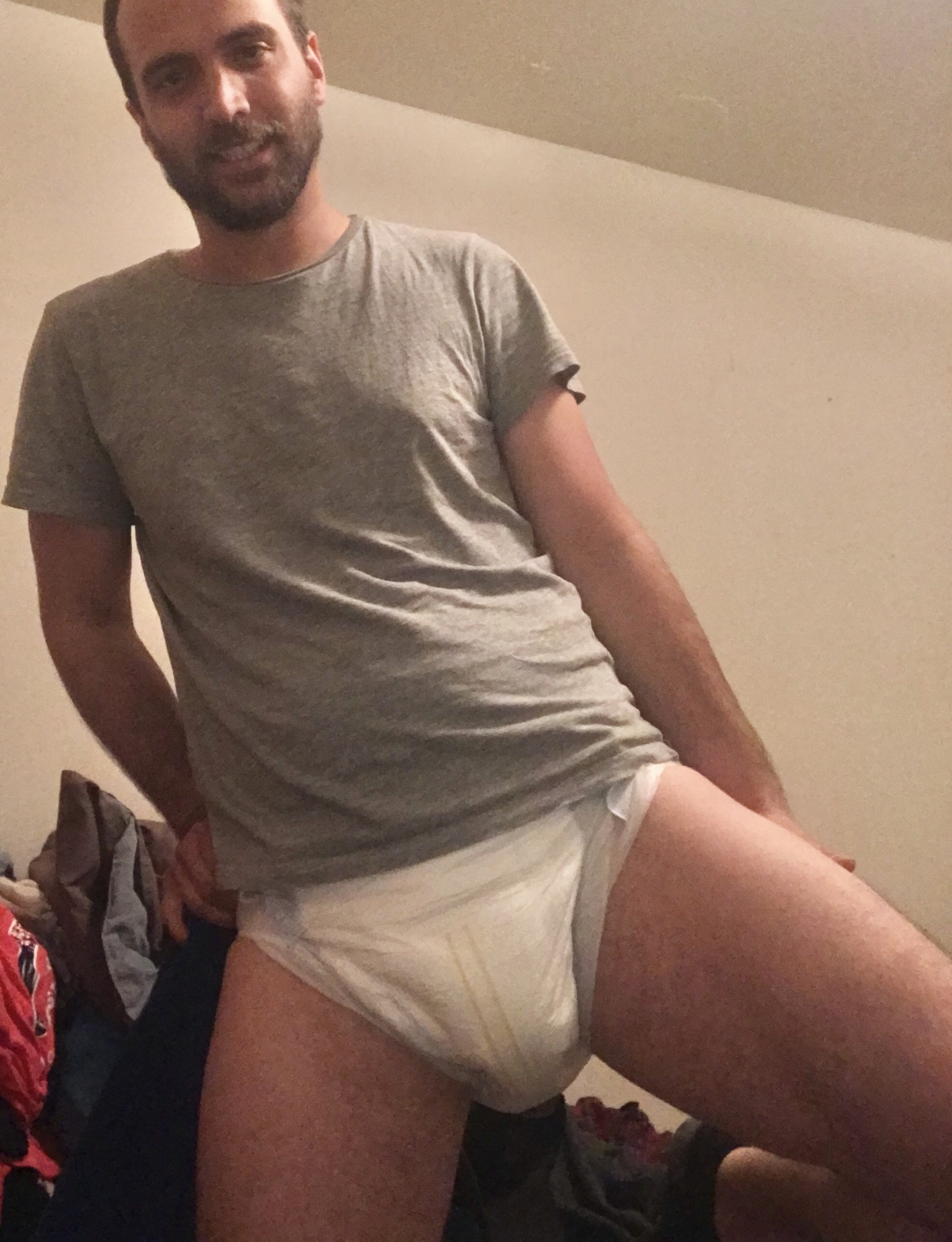 The best way to find a good fit for a diaper is by making sure you have the right size. Usually most adult diapers go by waist size and weight. It is kind of critical to make sure they fit well around your legs too for fewer leaks. The better fitting diaper you can get the better confidence you will have.
Nice picture!! 😉

My 40 year old daughter is very small. She use to wear Small Attends, but they are too small now. I am trying to find something similar, but it seems like all of the diapers go from small to medium.....and the medium is like 44 inches wide. She swims in them. Can you suggest an alternative????

Go for Youth Size. And no, actually they shouldn't ever pinch your skin. If that happens, try a different size/brand altogether. Diapers should never pinch and should be adjusted/replaced if they do. Your diaper/nappy should fit like a normal pair of underwear, with exception that the sides will be more snug to your legs/hips. Still, however, they should never pinch. Different hips/butt sizes/lengths/curvatures/etc can cause different diapers to fit differently depending on the person using them. Women have different shaped hips than men as well, so you always have to adjust and make fit according to individual user vs individual brands.

In honesty it's hard to find a nonleaking diaper and sometimes it is beneficial to use booster pads in slightly larger diapers for more absorbency. On a 32" waist you could go for the 36-44 waist size and add one of the super absorbent booster pads, helping take up some of the rest of the empty area in the diaper.